Far and Wide Music connects musicians from coast to coast and ignites their passion for learning and music.
With over twenty years of teaching experience and extensive teacher training, Lindsay strives to ignite the passion for music in her students through a fun and caring environment. Please contact Lindsay for more information or register here for lessons.
Click HERE for summer lesson registrations!
PROGRAMS:
Mini Music is a Suzuki based baby/toddler music and movement class where child and parent participate in music based activities. Traditional songs and rhymes, rhythmic activities, and movement are the foundation of the program.  Children from infants to 36 months, accompanied by an adult, thoroughly enjoy this program while creating the foundation for the next chapter in their musical lives. (Currently Unavailable)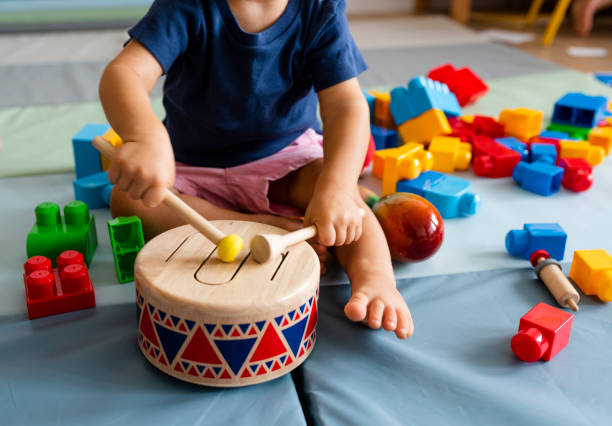 Suzuki Violin:
"Musical ability is not an inborn talent but an ability which can be developed.  Any child who is properly trained can develop musical ability just as all children develop the ability to speak their mother tongue.  The potential of every child is unlimited." -Dr. Shinichi Suzuki
Lindsay offers Suzuki violin lessons in her studio in Thames Centre as well as online through Skype, FaceTime or Zoom. Utilizing the Suzuki method, she believes a strong foundation can pave the way to any style of playing, and benefit children far beyond simply music education.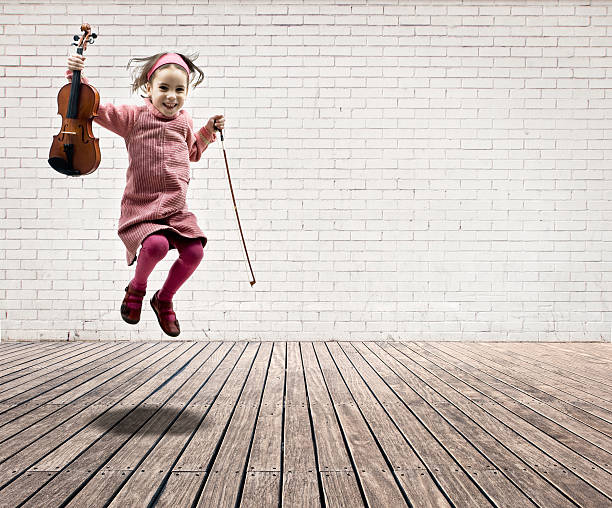 Fiddle:
Recognizing that their are many fiddle styles throughout Canada influenced by region and history, Lindsay helps students to develop their repertoire, improve technique and experiment with various unique ideas! Private lessons available in person or online.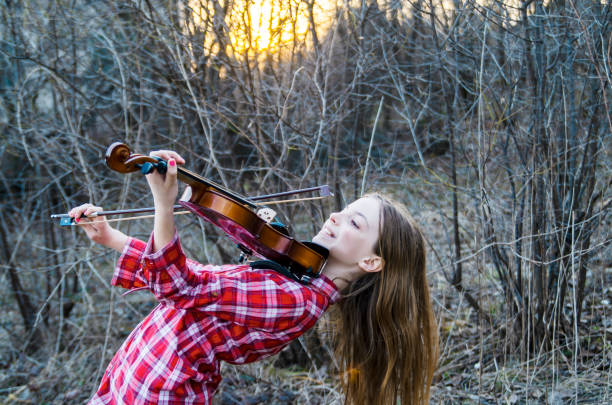 Intro to Ukelele:
In person or online lessons for beginners. Introducing students to this fun instrument and the basics of tuning, holding, strumming and basic chords that will enable them to play tons of fun songs! With focus on traditional and folk music of Canada and beyond.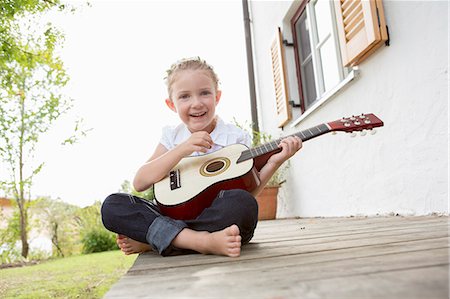 FIDDLE FOLK:
A six week group fiddle class offered to beginner and intermediate level fiddlers. With an emphasis on fun, the course introduces new tunes, techniques and focuses on ensemble playing. (Currently online only)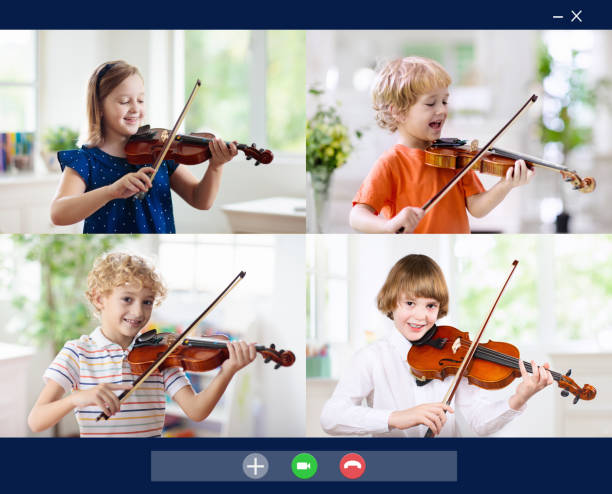 FAR & WIDE MUSIC SERIES COMING SOON!